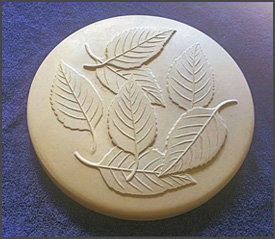 04 Apr

Introducing Cresset PLATINUM

®
Introducing Cresset PLATINUM
®

– Our new line of environmentally friendly synthetic release agents!
The new industry standard in eco-friendly, low VOC, biodegradable form release agents!
PLATINUM® is the latest advancement in Cresset's line of environmentally friendly Architectural Release Agents. Utilizing proprietary new technology developed by our chemists, PLATINUM® delivers premium performance that meets and exceeds even the strictest environmental regulations. PLATINUM® is a synthetic, architectural form release agent. Our proprietary formula includes a non-petroleum, non-vegetable lipophilic material as the base. There is nothing else like it on the market. Switch to PLATINUM® today to experience why Cresset is the most preferred brand of form release agents in the industry.
What sets PLATINUM® apart?
The product delivers the same high quality performance as the other architectural release agents in Cresset's Crete-Lease line.
PLATINUM

®

works with a wider range of application temperatures than petroleum or water-based release agents. It is not sensitive to low temperatures like water-based release agents.
PLATINUM

®

has a VOC rating of just three grams per liter – much lower than traditional release agents.
PLATINUM

®

is eco-friendly and complies with all current federal, state and local environmental codes including the AQMD districts in California. EPA fines can be very steep. Make sure you know what the environmental regulations are in your area.
PLATINUM

®

is thinner than most traditional form release agents. This product performs as well or better than the thinnest high VOC petroleum-based products.
The thinner the release agent, the better the surface appearance. A little bit of PLATINUM

®

goes a long way to reducing bugholes and creating an impressive concrete surface. PLATINUM

®

has a high flashpoint of 390 degrees Fahrenheit (199 degrees Celsius)
To learn more about PLATINUM
®

or to request a sample, contact your Cresset Sales Representative or call us at 800-367-2020.